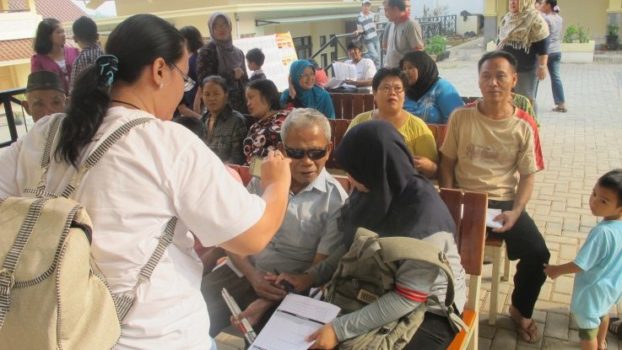 August 10, 2012
By: Dipo Djungdjungan Summa.
On July 11 2012, AGENDA conducted election monitoring during the Jakarta gubernatorial election. This was the sixth mission AGENDA has organized, following similar missions in four districts in Indonesia and in Cambodia during the commune election.
During this monitoring, 70 observers were deployed…
June 25, 2012
Data on voters with disability are nowhere to be found on the temporary and fixed voters lists issued by the KPU Jakarta (Jakarta Election Management Board). This is one of the several field findings from the District Coordinators of the Jakarta Election Monitoring Team. The team was established by the People's Voters Education…
January 3, 2012
By: Riri Rafiani, PPUA Penca
On September 25, 2011, AGENDA conducted its first electoral monitoring at the regional election in Yogyakarta. The purpose of this monitoring is to evaluate the accessibility of voting process and to find out whether disabled voters are content with the whole process of election.